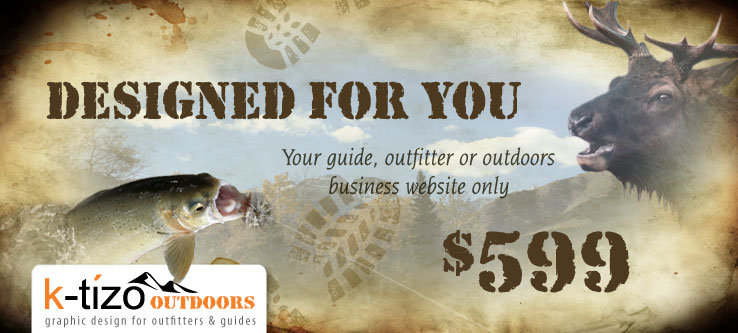 From the creators of MyTrophyRoom.com!
A successful Hunt!
A hunter will not go into the woods without his weapon, nor will a fisher go without his rod.Your business without a credible web site means you are losing business to those who do. Even if your business is built on word-of-mouth, many potential clients will go downwind and inconspicuously sniff you out first. Your web site affords them the opportunity to do this at a safe distance. It can be the critical factor in your business success.
Some Features Include
FREE Domain Name

FREE Web Hosting
Your branding
Photo Galleries
Unlimited Email Addresses
Smart Phone & Tablet Friendly
Full Content Management


Sharing the Same Passion!
Your web site will be designed by an avid hunter and outdoorsman so your site will portray the same passion.
Visit www.k-tizo.com/outdoors for more details!