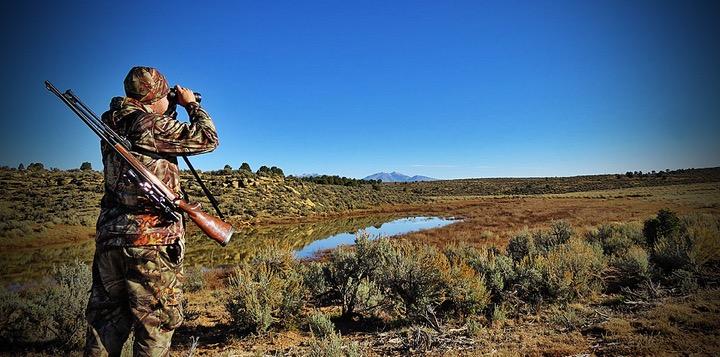 Most hunters would agree that binoculars are one of the most important items to bring on the hunt. There are a lot of different options, some cheap, some expensive and we have reviewed the following hunting binoculars with all budgets in mind:
BrieGenius10x50 Binoculars for hunting (1.76 lb)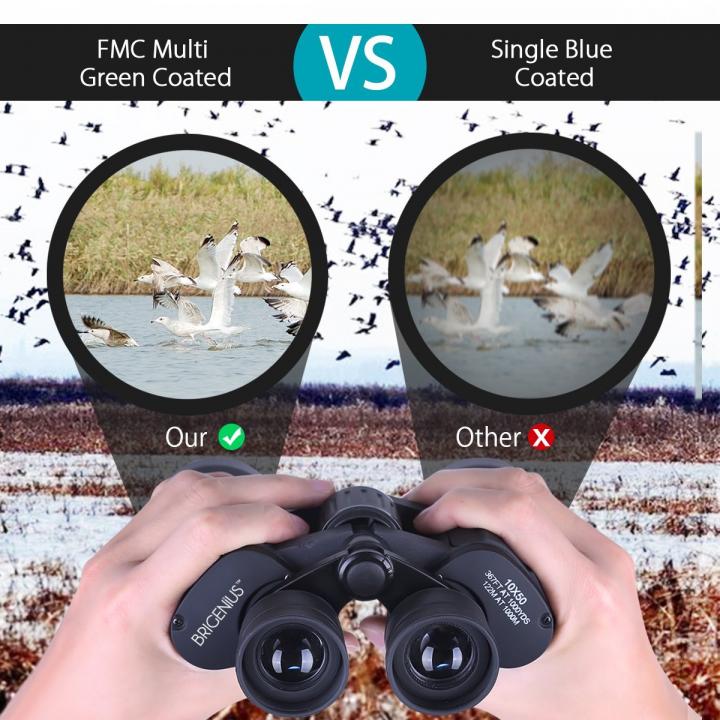 We wanted to start off with the cheapest option on the list. Sure, it won't have all the bells and whistles, but for $40, there isn't much to complain about with these binoculars. They weigh 1.76 pounds, super easy to use and focus on the target. They are waterproof, so you are good to hunt in the rain. If you are on a budget, but looking for a reliable product, you should look into purchasing a pair of these binoculars.
Easy to focus: Super easy to use, focus and acquire target. Adjust the central wheel, and gently adjust the eyepiece blindfold to get a clearer visual effect.

Comfortable view experience: 20mm diameter eyepieces and foldable eyecups, more comfortable and even suitable for glasses wearers.

Crystal clear: Multilayer coated Aspherical Lenses elements offers better image brightness and contrast, less distortion.

Wide Field of View : Angle: 5.5°, 367 ft/1,000Yds, good for fast moving subject.

Hassel-free guaranty: 1 year unlimited warranty means we've got you covered! Contact us for an easy and fast replacement.
Nikon ACULON 8x42 Binocular (Realtree Extra Green Camo)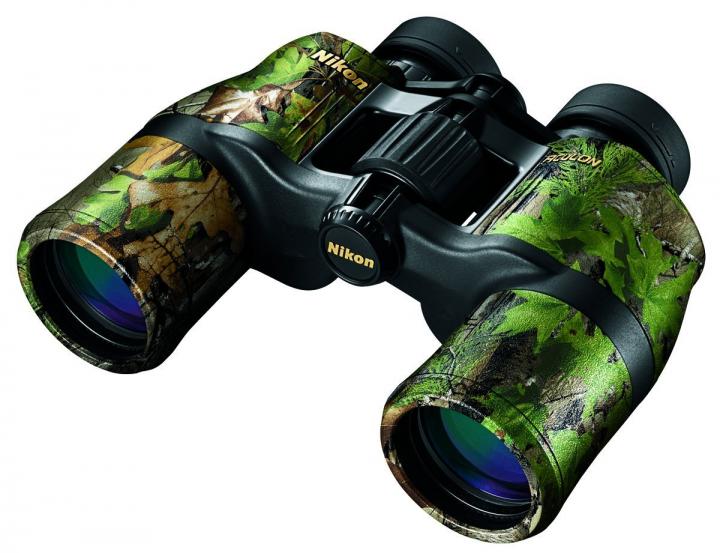 These binoculars look great with the Real tree Extra Green camouflage and are built with a lightweight, and ergonomic design, which makes for a perfect deer hunting pair of binoculars. If you are looking for something that is versatile, high quality with good range, than you should give this a shot. These binoculars will bring you closer to the action, will provide a great hunting experience, and we feel these are reasonably priced at $89, plus Nikon is a brand you can trust.
ACULON A211 8x42 binoculars are designed to be as light as possible along with excellent ergonomics.

Turn-and-Slide Rubber Eyecups allow for comfortable viewing during extended periods of use.

Made with A spherical Multicoated Eco-Glass Lenses bright and clear images in most lighting conditions.

The smooth central focus which makes these binoculars simple to operate and easy to focus.

A durable rubber-armored coating ensures a non-slip grip, even in wet conditions.
Bushnell Trophy Binocular, 10x42mm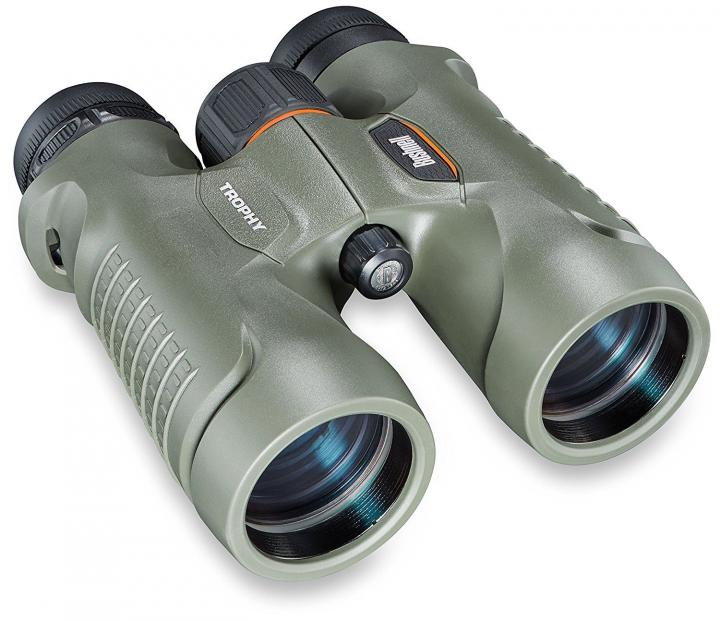 Bushnel is a brand every hunter should be familiar with, they are known for their quality and affordability. And that is exactly what you'll get with their trophy hunting binoculars. It has a great look and one of the perks is that these are waterproof and fog proof. The price point is similar to the Nikons, and we think you would be happy with purchasing a pair.
Vortex Optics Viper HD Roof Prism Binoculars

Vortex does it again, and is the leader when it comes to hunting optics. If you are looking for a high-end set of hunting binoculars for deer, elk, bear, sheep, and mountain lion then look no further; these are pretty sweet. It is packed with everything you would need, with a rugged look, yet is compact and lightweight - it's no wonder why these continue to win awards. The HD is vivid and crystal clear. It's a higher end pair, and is priced around $500 depending on which size you get. If you are looking to splurge, and have the budget, you might as well go with the best availble!
The Viper HD binoculars have an advanced, high density optical system with enhanced, anti-reflective lens coating for stunning image quality and top tier light transmission

Dielectric, multi-layer prism coatings provide bright, clear, color-accurate images. Coating on roof prism models enhances resolution and contrast

A compact, rubber-armored chasis and armortek coating ensures the Viper HD is ready for any hunt

Adjust the multi-position eyecups to optimize fit for comfortable viewing with or without glasses. A locking right eye diopter adjusts for focal differences between your eyes

Argon purged and o-ring sealed, the Viper HD defies the elements ensuring waterproof and fogproof performance, no matter the conditions