Pending world record 5.78 lb Sunfish out of Lake Havasu.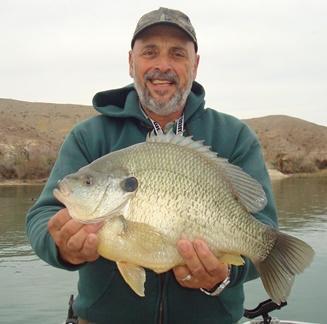 This panfish comes in close to 6lbs, and it appears it's time to head to Lake Havasu, because these Redear Sunfish are benefitting from the invasive quagga mussels that are abundant in the lake, and are a great food source.
Hector Brito's went fishing at Lake Havasu on Feb. 16, 2014, and caught a 5.78-pound redear sunfish that could eclipse the current world record.

"According to the Arizona Game and Fish Department, Hector Brito caught the 17-inch long fish on a dropshot rig and nightcrawler and took it to a local tackle shop to have it weighed on an AGFD certified scale. However, to officially qualify as a world record, he'll have to submit a formal application with the International Game Fish Association. The current world record, a redear also caught in Lake Havasu, is 5.5 pounds."