Bicyclist Crashes Into a Buck at 30 MPH!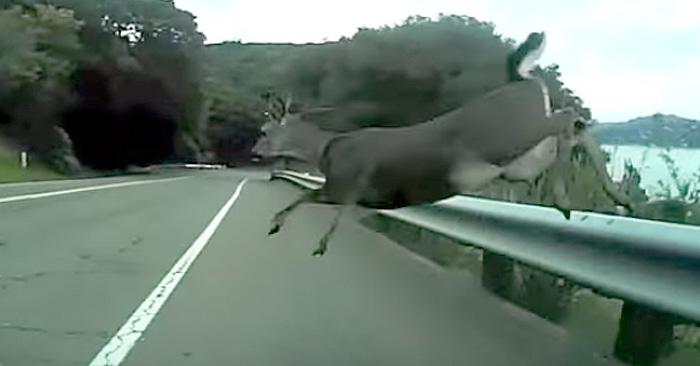 Talk about a worse case scenario, and a cyclist's worst nightmare. You don't hear about bicyclists hitting deer very often, let alone capturing it on film! A man was traveling 30 mph near Sausalito, California when his bike when he struck a deer. He had his Fly6 camera running, and you'll see a deer hop over the guardrail and collide with the bicyclist. He's lucky to be alive!
Here's what the victim had to say after the accident happened -
"Although I don't remember it, I landed on my back, and hit the back of my Giro helmet, which probably saved me from serious brain injury. Although I had a mild concussion with a bit of memory loss around the event, I am very grateful to have escaped feeling only a little banged up."
Here's the video.